About
Innovative Materials and Analytical Technology Exploration
(iMATE) Program, Academia Sinica, Taiwan
The Innovative Materials and Analytical Technology Exploration (iMATE) Program was launched by Academia Sinica in 2018, aiming to provide a platform for encouraging researchers from different disciplines to find partners and jointly conduct curiosity-driven exploratory researches in the areas of Innovative Materials or Innovative Analytical Technology with far-reaching impact in the foreseeable future. The iMATE Program solicits and funds proposals from research teams led by principle investigators of Academia Sinica. It also provides supporting facilities and staffs through its advanced materials characterization laboratory (AMC lab). Furthermore, international collaborations are promoted based on formal or informal mutual agreements between the iMATE Program and other comparable entities around the world.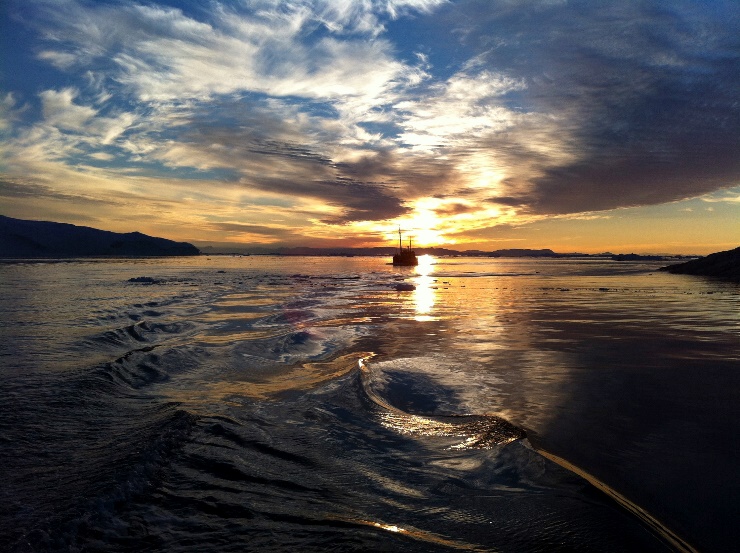 Midnight Sun
(Greenland 8/2/2015, YLW)
Yuh-Lin Wang (王玉麟)
Coordinator for the iMATE Program
Distinguished Research Fellow
Institute of Atomic and Molecular Sciences
Academia Sinica, Taiwan
http://nanolab.iams.sinica.edu.tw/
January 1st, 2018
Twenty years from now you will be more disappointed by the things that you didn't do than by the ones you did do……
Sail away from the safe harbor……
Explore. Dream. Discover.
Mark Twain (USA, 1835-1910)